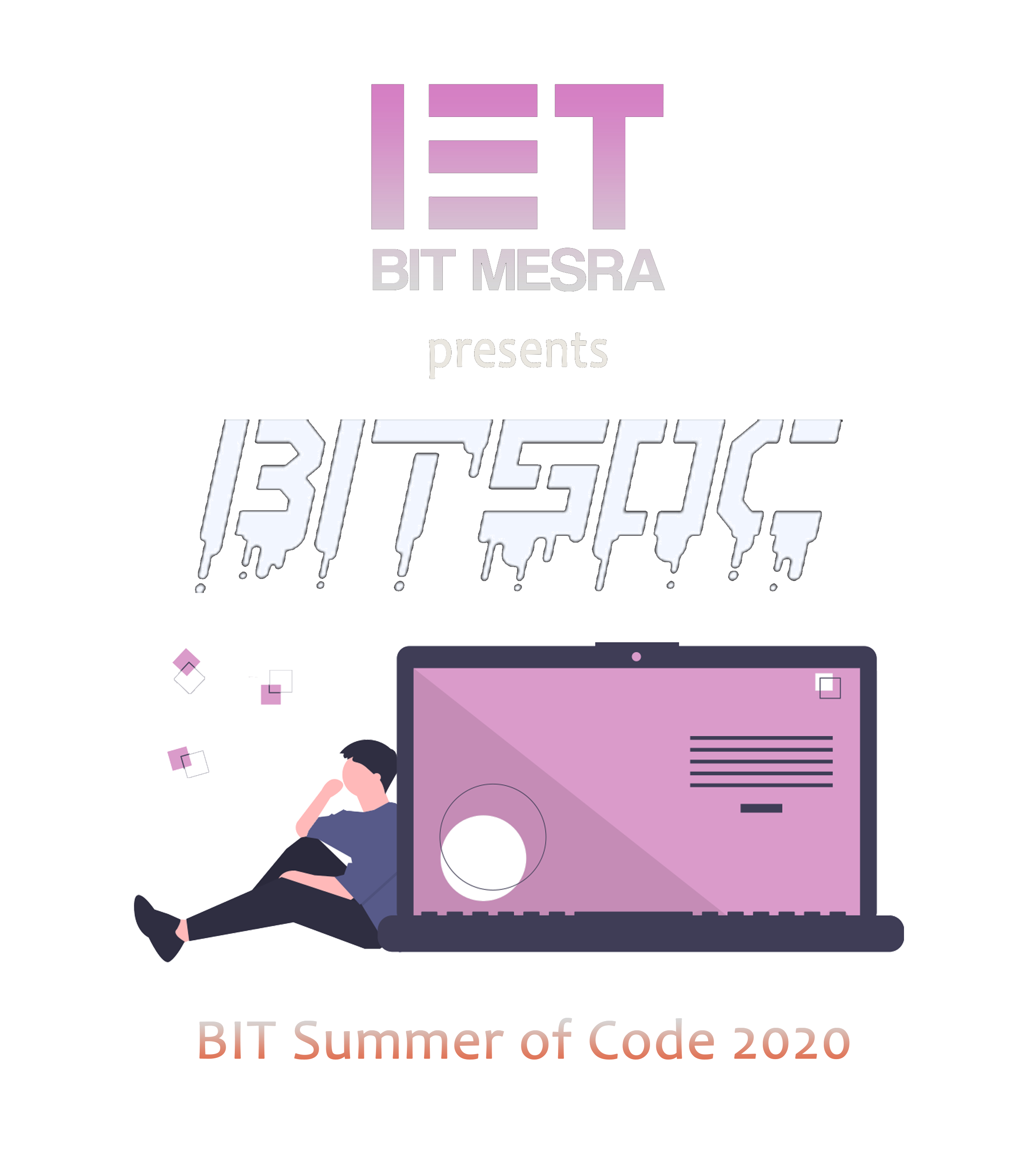 Bored through the Summer?
Well, Why not Code it through?
Expand your Network
Form a Coding Pod to work on a project of your choice and get to impart/receive immense FOSS knowledge through a mentor-mentee conversation
Strengthen your Portfolio
Create useful projects worth exhibiting, and get support in your growth through code reviews and community interaction.
Learn. More. Daily.
With an adequately Competitive and Incentivizing Environment, you get to strengthen your development skills.
All under the Umbrella of IET BIT Mesra.
Mentors Sign Up
By Tuesday, July 14th 2020, 11:59 pm
Mentors can put in their projects as they desire. We will support you in getting it ready for the event, and the final list of Selected Projects will be published on July 15th, 2020, Thursday.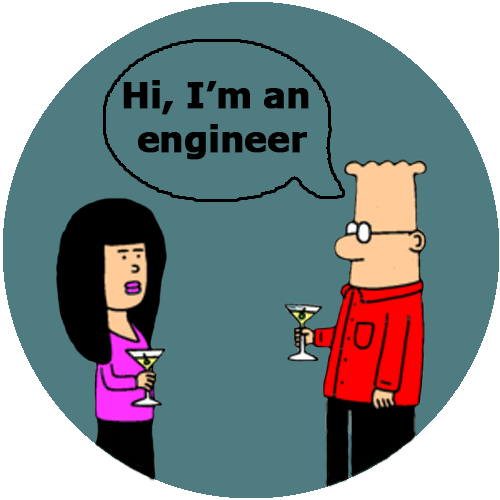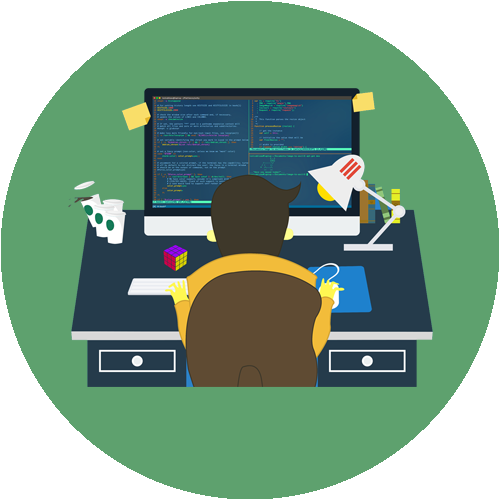 Mentees Sign Up
By Sunday, July 19th 2020. 11:59 pm
Mentees can put up their candidature so that the project chosen can cater more specifically to their needs. Also, get registered as a mentee to score for your PRs and compete to the top of the ScoreBoard. One can also opt to form developer pods alongwith their mentors and help grow the community.
Pod Formation
July 20th 2020, Monday.
Get into groups on distinct channels with your mentor and fellow participants to fully have a grasp on the Project. As a member of the pod, you will be allotted milestones whose definite worth is reflected upon in your final Scorebords. Be sure to sail through the Milestones while the clock ticks by.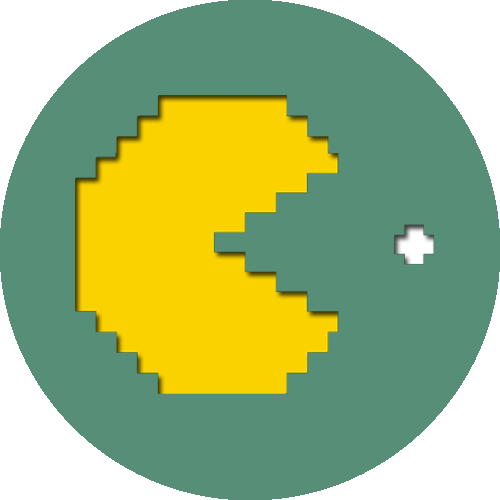 Milestones
| MILESTONE | Date |
| --- | --- |
| Start | 20th July 2020 |
| Task 1 Submission | 7th August 2020 |
| Task 2 Submission | 17th August 2020 |
| Task 3 Submission | 29th August 2020 |
| Final Merges and END | 31st August 2020 |
Race through milestones of a pod to lead the scoreboard.
Even outside of a pod, make successful PRs to any repository put forth by the Organization and get scored accordingly.
The more, the merrier.
However, sufficient knowledge of Git, experienced with the required Basic Tech Stack, Courtesy and Eagerness to Learn can Definitely go a Long Way
Get on With Git and FOSS
July 16th 2020, Thursday
Our Group Chat Platform
You can get to avoid all embarassments of a rookie Git user with a valuable set of resources provided by the organizers. Thus you can concentrate better on your current project than for the VCS to mediate through. Till then have a basic idea of Git.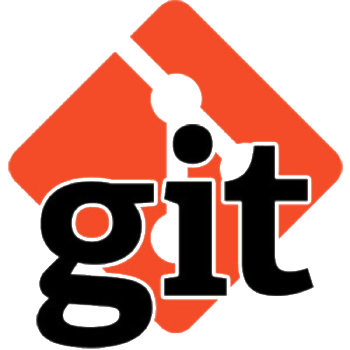 PRs? Scores?
GitHub
Make PRs in the provided projects and your mentor / repository owner will grade it alongwith the organizers on all merged PRs from the participants. These scores will be tallied onto the weekly and the overall scoreboards.
In addition, every weekend various activities will be organized to get you to score more and sharpen your skills
Be prepared to Win Them. . .
Arriving way too soon now
Do adhere to the given rules.
---
Mentors
Required to maintain proper workflow of the project and provide a learning environment in the pod.
Allot work through making issues on the repository. Mentees will then select their choice of issue to work on. This helps in keeping track of all the work going on in the project.
Review PRs submitted by mentees in an appropriate period of time. It is suggested to give mentees some insights on each PR and help them improve.
Scoring must be done on each PR and on the same day as merging the PR.
Must register as a Mentee if you want to contribute to other projects.
Have an Enforced Contribution Guideline which cannot exclude the Organizers in any way. Ask us for a Template.
Be aware of how to block/ limit interactions on the repository.
---
Mentees
Fulfill TASK 0 before proceeding with the event.
Find an issue you want to work on and get yourself assigned on it.
Should submit PR only after getting assigned on issue. No free pass on making PRs.
Follow the Contribution Guidelines.
Always ask Mentors for PR reviews respectfully.
Reply to Mentors on time and comply with tasks given.
---
General instructions
Cross-project contributions are allowed and promoted. However, one should make sure to keep working adequately on their primary project.
Any discussion regarding the projects should be done in it's channel on the official chat platform. This promotes the open source nature of each project and allows participants from other pods to give insights too.
1. What are Milestones?

Milestones are the goals set for the project and will vary from project to project. They are made to gauge the overall completion percentage for the project.
---
2. What are Pods?

Each project has 1 mentor and upto 6 mentees, which form together a pod. Each pod is focussed on one particular project each and will have a dedicated stream on the official chat platform.
---
3. Do I have to dedicate my entire time?

We don't score on the basis of no. of hours contributed but rather through the quality of your commits & PRs. You can work according to your preferences and schedule.
---
4. What if the mentor or mentee does not respond?

Your first step should be respectfully reminding the other person. However, if they still fail to respond, do contact us and we will take care of the matter suitably.
We would be happy to entertain your queries !!
Reach out to us
IET BIT Mesra